The New Ford F-Series Trucks Are Tougher Than Ever | For Sale In Anson
If you stop by Lawrence Hall Ford, you can experience all of the great features that come with our new Ford F-Series trucks. As you would expect from Ford, our F-Series trucks are built to last and all the hard work that you need them to do on a daily basis. However, our new Ford F-Series trucks also include innovative and user-friendly technology for you to enjoy, too. In the event that you are looking for a great new Ford truck in the Snyder, TX area, our new Ford F-Series trucks just what you've been looking for.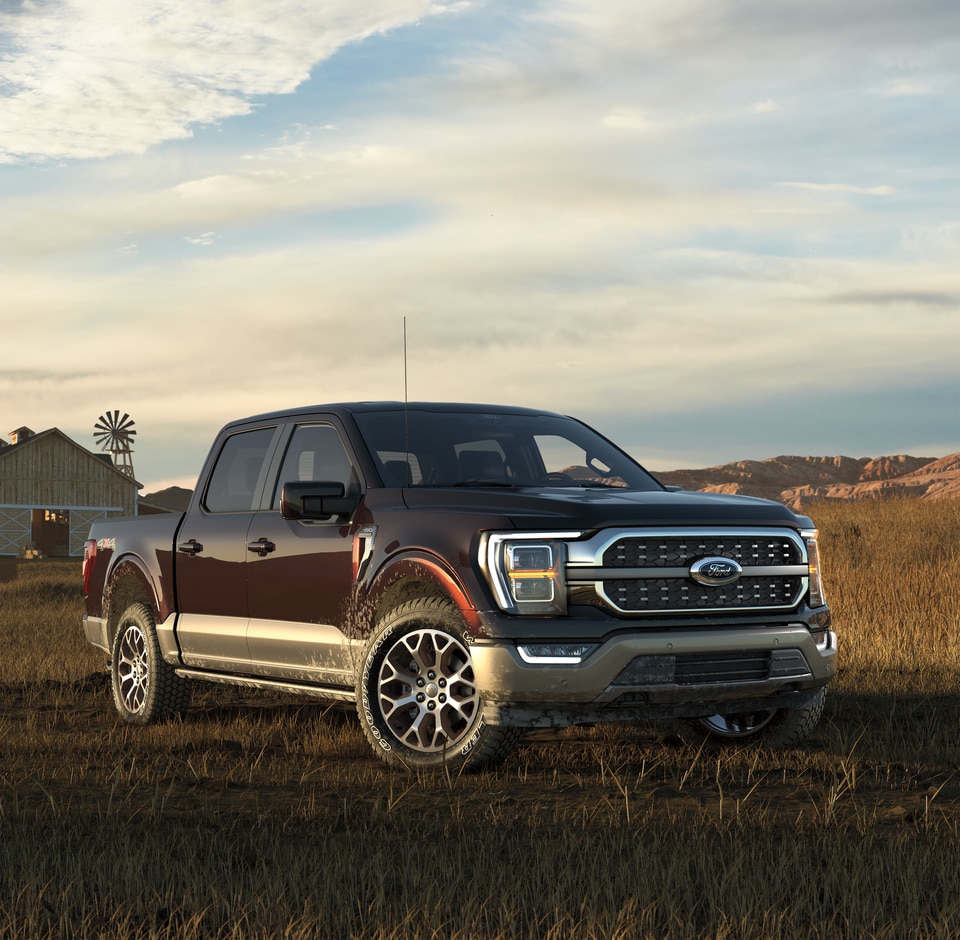 The 2021 Ford F-150 Provides Powerful Performance 
Sweetwater, TX drivers can choose from six different powertrains for the 2021 F-150. The base engine is a V6 engine that gives you 290 horsepower. The next step up in powertrains is the twin-turbocharged EcoBoost® V6 engine which generates 325 horsepower. For more power, you can choose a different EcoBoost® V6 engine and that engine produces 400 horsepower.
There's also a V8 engine if you wish. The 2021 Ford F-150 also offers a turbodiesel engine that gets you 250 horsepower. The 2021 F-150 hybrid is all-new and comes with a bigger EcoBoost® V6 engine along with an electric motor. The hybrid engine of the 2021 Ford F-150 provides a total output of 430 horsepower.
The base V6 engine will do the trick if you're looking for an engine for getting you around Abilene, TX, but the smaller EcoBoost V6 engine might be a better choice if you largely use the 2021 F-150 to commute to and from work every single day. If you are planning on using the 2021 Ford F-150 for heavy-duty towing in the Snyder, TX area, the V8 engine or the diesel engine might work better for you.
In terms of off-road performance, you should know that every single 2021 Ford F-150 model offers four-wheel drive. Because of this, all 2021 F-150 models provide you with decent off-road capability without anything else. However, you can choose to add a few off-road trims and off-road packages.
If you get the 2021 F-150 properly equipped, it is unmatched when you discuss full-size pickup trucks in terms of both hauling and towing. You can tow a maximum of 14,000 pounds with the 2021 Ford F-150. Also, you can haul a maximum amount of 3,325 pounds.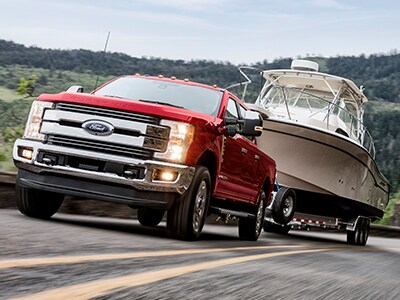 The 2021 Super Duty Ford F-250 And F-350
The 2021 Ford F-250 comes in six trim levels: XL, XLT, Lariat, King Ranch, Platinum, and Limited. You can choose from three different cab configurations which are a regular cab, an extended cab called SuperCab, and a crew cab that can work with a 6.8-foot or an even larger 8.2-foot bed. You get a standard 6.2-liter 385-horsepower engine with quite a few trims of the 2021 F-250, including the base XL trim and the most popular King Ranch trim with a crew cab configuration.
The 385-horsepower engine gives you 430 pound-feet of torque, as well. However, with the more powerful turbo-diesel 6.2-liter 475-horsepower engine that you can get on the Limited trim, you get an engine that provides an impressive 1,050 pound-feet of torque.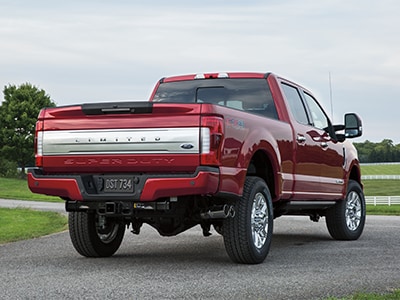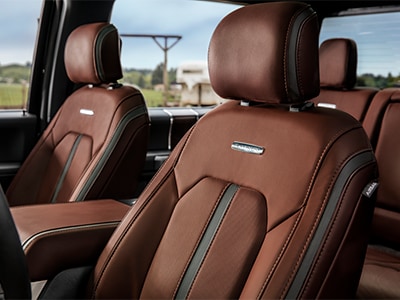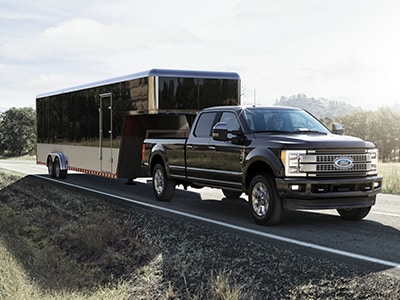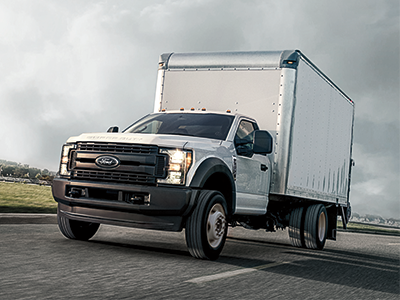 We Carry Commercial F-Series Trucks As Well
If you are looking for higher F-Series trucks in the Anson area, our showroom has some of those, too. We have Ford F-450, F-550, F-650, and F-750 trucks at our dealership. Though we might not as many of those models as we do some other F-Series trucks, each of these models can be ordered custom through Lawrence Hall Ford.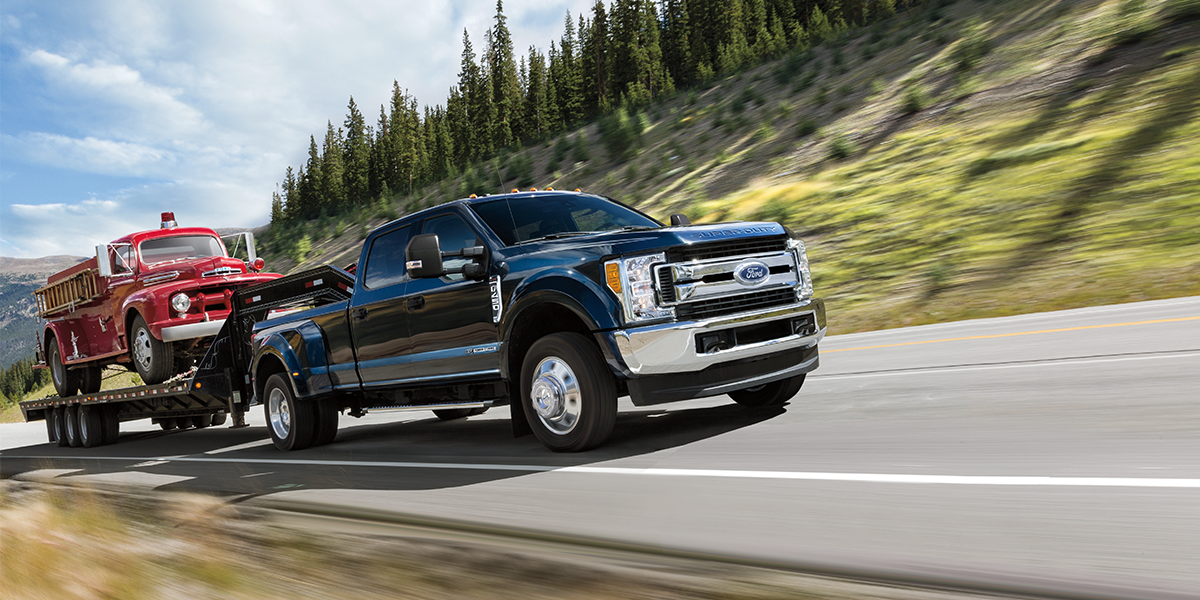 Preview Ford F-Series Trucks in Anson by Scheduling a Test Drive Today
It's time to consider our lineup of new Ford F-Series trucks in greater detail and pinpoint the respective Ford full-size pickup or Super Duty model that suits you best. Arrange a test drive online and give us a call to learn more about these dynamic options, available to purchase or lease today.