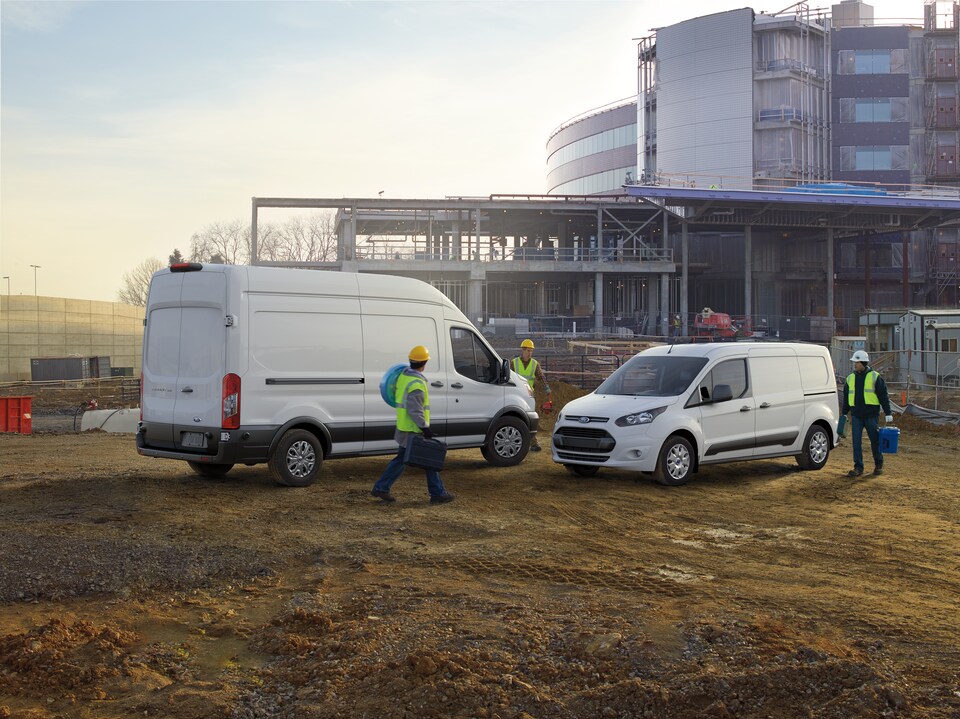 Business owners or corporations who are in the market for the ultimate work truck or work van will find a phenomenal selection of Ford models that are designed to cater to your daily work needs and transportation. If you're ready to optimize your work week with the durability and reliability of a Ford model, here's what prospecting buyers can look forward to when shopping our commercial work vehicle inventory.
Whether you're seeking a heavy-duty pickup truck or a customizable work van, prospecting buyers can look forward to a gamut of options to choose from. Are you ready to upgrade your pickup truck performance for your pool cleaning service in Dallas or for towing your landscaping equipment to the next client in Anson? Choose from Ford models like the F-250, F-350 pickup truck. Run a construction business and looking for ample power and torque? Consider the Ford F-450 or F550 Chassis truck models.
Looking for a delivery van or portable workstation that you can customize to your liking for your plumbing or electrical company? Take your pick from a variety of affordable Ford work vans like the new Transit Connect Van, Transit Connect Wagon, or the Transit-150. We have plenty of models and trims to choose from and finding what suits your daily work environment is simple when you shop with us!
Test Drive a New Commercial Ford Truck or Van in Anson
We love helping out the labor force in our communities, and when it comes to finding the top-of-the-line Ford work truck or cargo van, our team goes above and beyond to assist you in the best direction possible. If you have any questions on our selection or wish to schedule a test drive, feel free to call our sales team at (888)598.9642, and we'll set you up with a viewing and testing when you're ready. We'll see you in our Ford showroom!